Dental Insurance – Webster, MA
We Welcome Most Dental Insurance
Important dental treatments might feel like they're out of reach when you don't have dental insurance to fall back on. Our Doctors and team members at Webster Lake Dental work with many different insurance companies and are in-network with several plans in order to pass on the savings to our patients. Our team is familiar with how dental insurance works, and we can help you navigate your unique plan in order to ensure that you get the full benefits that you've already paid for. Read on for a brief overview dental insurance.
How Does Dental Insurance Work?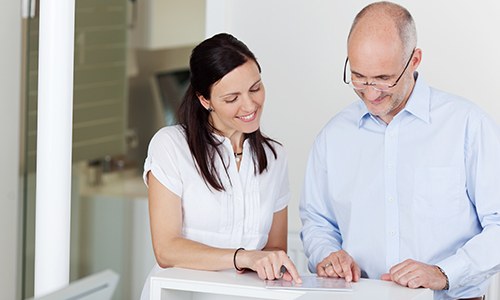 Dental insurance is not the same as medical insurance. A medical insurance plan is mainly used to pay for care after you've already suffered from a serious injury or illness. Dental insurance, by contrast, generally focuses on more routine forms of dental care such as checkups, cleanings, and X-rays. This means that instead of using your benefits when you're already in the midst of an emergency, you are instead encouraged to use dental insurance to stop cavities and other oral health issues from occurring to begin. This approach saves you and your insurance carrier money over time.
What Does My Dental Insurance Plan Cover?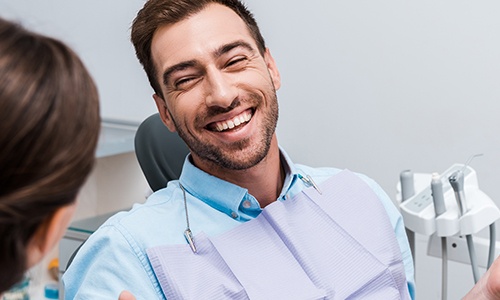 The amount of coverage you receive for a specific treatment typically depends on how the service in question is classified. The exact percentages will vary from plan to plan, but the outline below should give you a good idea of how you can expect your insurer to operate:
Preventive care – which usually refers to checkups and cleanings – is often 100 percent covered or otherwise mostly covered.
Minor restorative care like tooth-colored fillings and root canal therapy may receive around 70 to 80 percent coverage under most plans.
Major restorative care along the lines of crowns, bridges, dentures, and other treatments used to repair or replace teeth is usually covered around 50 or 60 percent.
Take Advantage of Our In-Network Savings!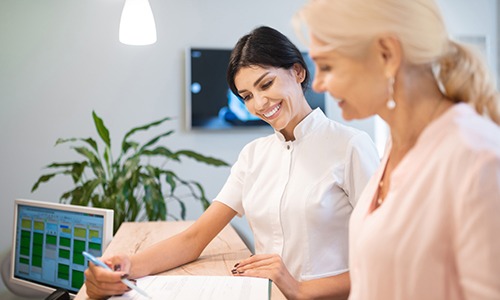 Our dental office accepts many different PPO plans, and we're also in-network with several major providers. Visiting a dental office that's in-network with your insurance can help you save even more money. We are in-network with the following providers:
Altus
BCBS
Cigna
Connection Dental
Delta
Guardian
Humana
Principal
United Concordia
United Health Care
An in-network dental office has agreed to set certain rates for their treatments as determined by the insurance carrier. Most of the time, you'll pay less for care at an in-work dental office, but there are exceptions, so it's important to double-check with your carrier to make sure you understand what's offered.