Restorative Dentistry – Webster, MA
Natural and Comprehensive Methods for Restoring Teeth
Tooth enamel is the strongest enamel in your body, but it's still vulnerable to wearing down and breaking over time. In the event that they do become cracked, chipped, or otherwise damaged, they'll need to be repaired with a filling or a dental crown. Fixing your tooth stops the damage from spreading and could prevent a serious dental infection; as a result, you could end up saving money that you would have otherwise spent on more extensive care. High quality restorations will also keep your smile looking bright and help you continue to enjoy your favorite foods. Call Webster Lake Dental today to schedule a consultation and learn more about restorative dentistry in Webster, MA.
Why Choose Webster Lake Dental for Restorative Dentistry?
One-Visit Restorations Available
Beautiful, Long-Lasting Ceramics
Family Friendly Dentist and Team
Tooth-Colored Fillings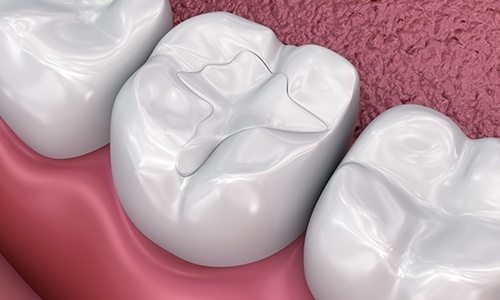 As useful as silver amalgam fillings have been over the years for repairing teeth and treating cavities, our dental office prefers the modern approach of using composite resin material. Unlike silver, composite resin can be shaded to blend in with the natural enamel. It also does not expand and contract due to temperature changes, meaning it won't contribute to problems such as tooth sensitivity and enamel fractures. Tooth-colored fillings can be placed in just one appointment to save your smile.
Learn More About Tooth-Colored Fillings
Dental Crowns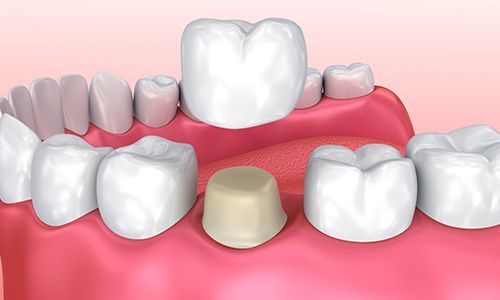 When a dental filling takes up more than two-thirds of your natural tooth, or if you've suffered from severe dental damage, we're likely to recommend a dental crown as a long-term solution. Before placing the crown on the damaged tooth, we will carefully customize the restoration so that it fits perfectly and is able to withstand the pressures of chewing so that the tooth it protects does not break further. Our crowns are made entirely out of long-lasting, lifelike porcelain materials.