Replace Missing Teeth -Webster, MA
Restore Your Smile and Protect Your Oral Health
A lost tooth isn't something you can afford to ignore for very long. The other teeth will be more susceptible to damage while biting and chewing, and the jaw will suffer from bone loss that will only increase the chances of losing more teeth. Over time, your smile will become even more damaged, and your ability to enjoy your favorite foods will be compromised. Here at Webster Lake Dental, we offer many different tooth replacements that are both natural-looking and feel comfortable in your mouth. Call our dental office today to set up an appointment and learn more about your options to replace missing teeth in Webster, MA.
Why Choose Webster Lake Dental for Tooth Replacement?
Multiple Tooth Replacement Options
Dental Office Open Six Days a Week, Including Saturday
Skilled Dentist Offers Detailed Treatment Plans
Dental Bridges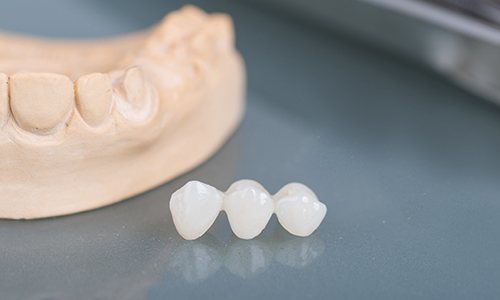 Dental bridges have been a popular form of tooth replacement for years due to their ability to replace a single tooth as well as several teeth in a row. Each bridge is made up of two crowns with one or more false teeth held between them. Your natural teeth will need to be modified to a small degree so that the crowns can be placed on top of them. Dental bridges don't just fill in the gaps in your grin; they also hold the adjacent teeth in place, thus maintaining the proper alignment of your smile.
Dentures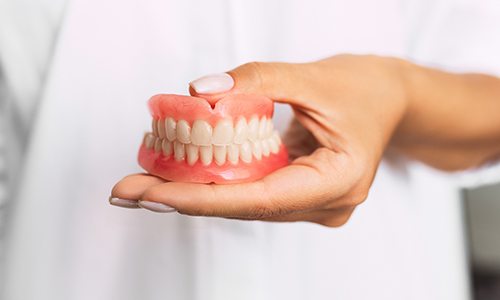 Replacing several teeth at once might seem like an overwhelming prospect, but with full or partial dentures, all it takes is one specially made restoration to enjoy the benefits of a complete grin again. Full dentures sit directly on the gums and are held in place with natural suction (or an adhesive) while partial dentures instead rely on metal clasps. Both are made out of a combination of acrylic and porcelain to create a smile that both looks natural and fits comfortably in your mouth.