Dental Crowns – Webster, MA
Restore Decayed, Misshapen, and Damaged Teeth
Is it painful to chew on one side? Is one of your molars chipped or cracked? Is one of your teeth misshapen or discolored? If you answered "yes," then dental crowns in Webster may just be the solution you've been looking for. After all, this lifelike and durable restorative dentistry option can restore decayed, misshapen, and damaged teeth. If you're interested in learning more, read on or get in touch with our knowledgeable and friendly team!
Why Choose Webster Lake Dental for Dental Crowns?
Beautiful, Long-Lasting Dental Crowns
Family Friendly Dentist and Team
Morning, Evening, and Weekend Hours
What Is a Dental Crown?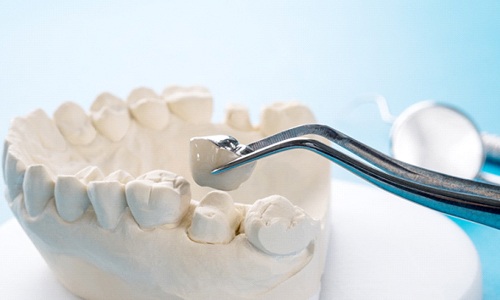 Essentially, a dental crown is a "cap" that is custom-made to fit precisely over the biting surface of your tooth. Although gold and silver were previously the only materials that were used, there is a wide range available today that are lifelike and don't compromise on durability, like ceramic and porcelain. This versatile treatment option can be used when:
A tooth is severely decayed or damaged
A tooth is fractured and needs support
A tooth needs protection following root canal therapy
A tooth is missing and is being replaced by a dental implant or bridge
A tooth is misshapen or discolored
The Dental Crown Process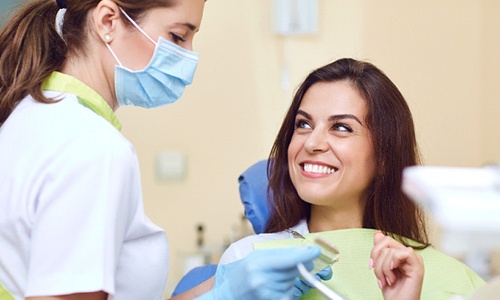 The treatment process is completely tailored to the patient's dental needs and smile goals. There are several steps, which typically take multiple appointments to complete. The first thing that will happen is our Webster dentist will examine your mouth and determine if a dental crown is the best solution. If it is, then they will walk you through the process, answer any questions you have, and schedule your next appointment.
When you return to our office, your tooth will be "prepped," which requires our team to remove a small portion of your enamel, as well as any infected or decayed tissue. Next, we will take detailed impressions of your teeth and send the images off to the dental lab. In the meantime, we will provide you with a temporary crown. In about two weeks, we'll have you come back to our office, which is when we will remove your temporary and replace it with the permanent one. The last step is to show you how to properly care for your restoration, and you'll be all set!
The Benefits of Getting a Dental Crown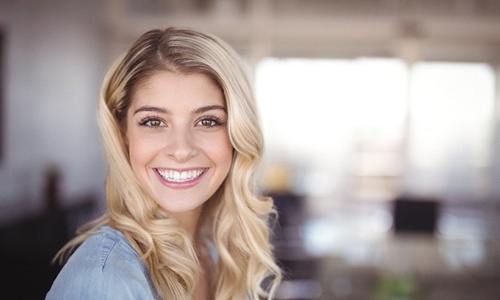 Dental crowns are one of the most common restorative dentistry treatments, and there is a good reason for that! Some of the many benefits they provide patients include:
Enhanced chewing ability
Reduced risk of developing oral health problems in the future
Help prevent the tooth from needing to be extracted
15+ year lifespan with proper care
Restores teeth without drawing unwanted attention to your smile
Custom-made to feel comfortable