Dentures – Webster, MA
Quickly Regain a Complete, Beautiful Smile
If you're missing many or all of your teeth, you already know that tooth loss can be devastating. From smiling with confidence to eating your favorite foods, an incomplete set of pearly whites can take a huge toll on your quality of life. Thankfully, at Webster Lake Dental, we can help you regain a complete, beautiful smile that you'll be proud to show off with custom-made dentures! Whether you're interested in partial dentures, full dentures, or even implant dentures, our talented team has the technology and experience you need to overcome moderate to severe tooth loss. To get started, give us a call today to schedule your consultation and discuss your options for dentures in Webster, MA!
Why Choose Webster Lake Dental For Dentures?
#1 High-Quality Materials for Beautiful, Long-Lasting Results
#2 Dental Insurance Welcome & Flexible Financing Available
#3 Evening and Weekend Hours for Convenient Appointments
Are Dentures Right for Me?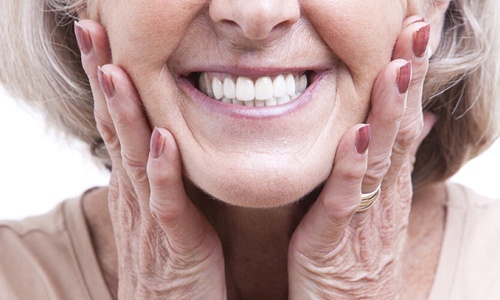 Dentures remain as one of the most popular ways to rebuild smiles because practically anyone missing most or all their teeth can get them. To be considered a good candidate, we'll need to make sure your mouth is free of oral health issues like decayed teeth or gum disease. Once you've completed any necessary preliminary treatments, such as tooth extractions or periodontal therapy, we'll help you determine which type of dentures are right for you.
Types of Dentures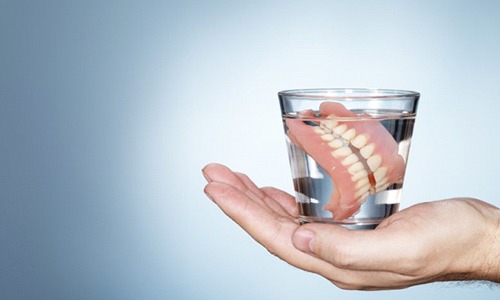 For many people, the word "dentures" brings to mind a very specific image of a complete set of removable teeth. However, there are several different types of dentures to choose from depending on your unique needs and goals. Depending on your oral health, budget, and how many teeth you're missing, we will recommend one of the following options:
Partial Dentures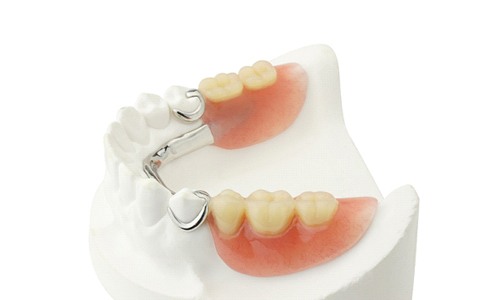 Partial dentures are a great choice for patients who are missing teeth, but still have some healthy tooth structure left. This type of restoration is precisely designed to fit around and between any remaining teeth to fill the gaps seamlessly, like a puzzle piece. A partial denture is held in place with small, discreet metal wires and clasps that wrap around natural tooth structure.
Full Dentures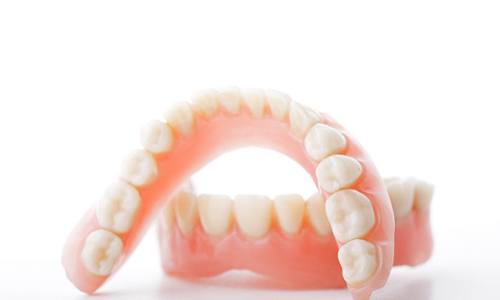 The most commonly thought-of type of dentures are full dentures. This complete set of replacement teeth is set into a gum-colored acrylic base to restore an entire arch. The base is crafted to fit snugly over the top of your gums, creating a strong, natural suction which holds it in place while you talk, eat, and smile.
Dental Implant Dentures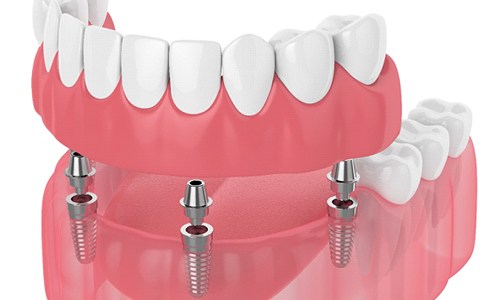 The latest method of tooth replacement involves dental implants. Four to six of these small titanium posts can be inserted into your jawbone to securely anchor a full or partial denture in place. This unique option replaces both the roots and crowns of missing teeth for optimal results, but you'll need to have a strong, healthy jawbone in order to be a candidate for this procedure.
The Benefits of Dentures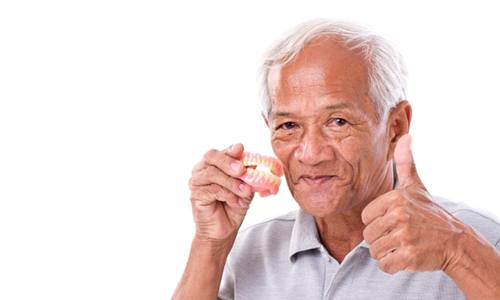 Dentures are a classic tooth replacement option that offers benefits like:
A non-invasive and quick way to replace missing teeth
Natural-looking and durable results thanks to high-quality materials
Ability to restore biting force and allow you to enjoy a full, nutritious diet
Filled-out facial features for a younger and healthier appearance
A cost-effective way to replace teeth and prevent some of the complications and expenses associated with tooth loss
Denture FAQs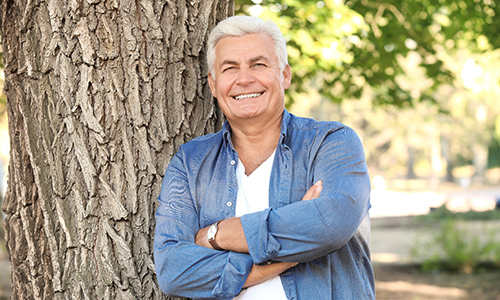 So far, we've covered everything from the different types of dentures to the benefits they come with. Of course, there is a lot more to know about this modern tooth-replacement solution, especially if you are considering them for yourself. Luckily, we're here to make finding the answers simple. That's why we've responded to some commonly asked questions about dentures in Webster. If you can't find the answer you're looking for, then don't hesitate to ask our team directly!
Should I Have All My Teeth Pulled to Get Dentures?
Although each patient's dental needs are unique, the goal is always to preserve your natural teeth whenever possible. If extensive decay, a severe infection, or trauma has made that impossible, then an extraction is necessary. Of course, we will review all of your treatment options and share the pros of each beforehand. That way, you feel confident about your treatment plan.
Can I Sleep with My Dentures?
Since dentures restrict blood flow to your gums, it's best to take your dentures out at night. After all, wearing them non-stop can result in complications like soft tissue irritation, which can be quite uncomfortable. Plus, the 6+ hours you sleep is a great time to give your dentures a deeper clean so they are fresh the following morning. Simply placing them in a glass of clean water or dentist-approved cleaner should do the trick!
Can You Kiss with Dentures?
You can! Of course, it's important to be extremely gentle at first, especially as you adjust to their presence. After all, you don't want to ruin the romantic moment by bumping your partner with your dentures!
Can You Still Eat Steak with Dentures?
It is possible to eat steak with dentures, but it may be a bit difficult without the right precautions. One of the best things to do is make sure your dentures fit properly and that you use a bit of special adhesive so they don't move out of place. Second, use your fork and knife to cut your steak into small pieces. That way, you won't have to overwork your dentures. It's also a good idea to stick to softer sides, like mashed potatoes and cooked green beans, to prevent gum irritation.
Can I Use Regular Toothpaste to Clean My Dentures?
Although regular toothpaste is suitable for your natural teeth, it isn't ideal for your dentures. In short, the abrasive ingredients can leave behind microscopic scratches that can leave your restoration looking dull. So, it's best to avoid using regular toothpaste, especially on a regular basis. Note: you should also avoid using bleach and other household cleaners. If you are unsure how to clean your dentures, then double-check with your denture dentist in Webster!