Dental Checkups & Cleanings – Webster, MA
Keeping Your Smile in Tiptop Shape
The American Dental Association, one of the most reputable dental organizations around, recommends that patients visit their dentist for routine dental checkups and cleanings every six months in order to keep their smiles healthy and bright. These quick and easy appointments can stop oral health issues before they start, and better yet, they ensure that your smile will always look its absolute best. Here's a little more about what you can expect during these appointments and why you shouldn't hesitate to schedule a visit with us if it's been over six months!
Why Choose Webster Lake Dental For Tooth-Colored Fillings?
Friendly & Experienced Dental Team
Evening & Saturday Appointments Available
Comfortable Office with Modern Amenities
Why Are Regular Dental Checkups & Cleanings Important?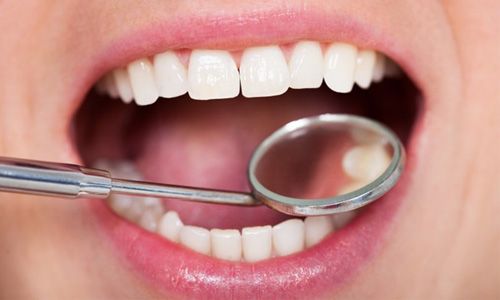 Routine dental visits are paramount when it comes to oral health care. Here's why:
Preventing costly future concerns: Since oral health problems can go unnoticed until they begin to cause discomfort or complications, spotting them ahead of time can save you trouble and money in the long run! During your visit, our team will look closely for indications of various problems such as acid reflux, oral cancer, diabetes, heart disease and more.
Maintaining your smile's health and beauty: We'll use professional-grade materials to thoroughly polish your teeth and remove deep staining and plaque buildup that you can't get rid of yourself at home. This ensures a whiter and healthier smile moving forward!
What to Expect During a Dental Checkup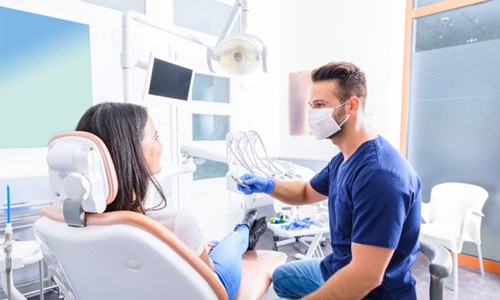 There are a few different things you can expect to happen during your dental checkup—it's much more than our team simply checking your mouth for cavities! First, we'll perform a comprehensive oral examination to search for any underlying concerns that might be hard to detect, including signs of oral cancer. This involves a visual exam of your teeth and gums, as well as taking X-rays to assess the roots of your teeth and the health of your jawbone. We'll also check the integrity of any dental restorations such as dental crowns or dentures.
Simply put, we'll check every nook and cranny of your mouth to ensure it's in tiptop shape! We'll also walk you through our findings and let you know if there are any present issues you'll need to have treated.
What to Expect During a Dental Cleaning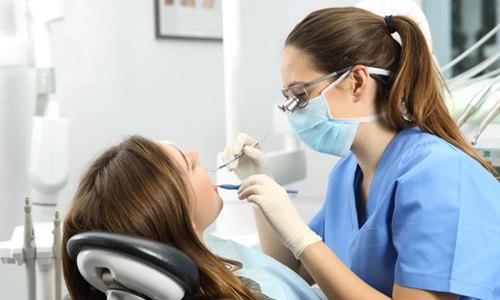 Keeping up with your oral hygiene at home is essential when it comes to maintaining a healthy and white smile, but you can't do it all on your own; even daily brushing and flossing can't remove all of the plaque and tartar that accumulates in your mouth and puts you at risk for issues like tooth decay and gum disease.
Before we wrap up your visit, we'll perform a thorough cleaning of your smile to remove any present debris, tartar and plaque. We can utilize special tools that are capable of reaching areas of your mouth that your toothbrush can't access. We'll also use professional-grade polishing paste to carefully buff away stains and plaque, resulting in incredibly smooth and shiny teeth that you'll love showing off!