Dental Bridges – Webster, MA
Restore the Look and Function of Your Smile at Once
When it comes to tooth replacement solutions, dentures and dental implants often steal the spotlight. However, for those who are missing one tooth or several teeth in a row, there is another solution: dental bridges in Webster. A lifelike tooth-replacement solution, dental bridges can effectively restore the look and function of your smile at once. Keep reading or get in touch with our team to learn more!
Why Choose Webster Lake Dental for Dental Bridges?
Skilled Dentist Offers Detailed Treatment Plans
Lifelike, Durable, and Custom-Made Dental Bridges
Dental Office Open Six Days a Week, Including Saturday
What Is a Dental Bridge?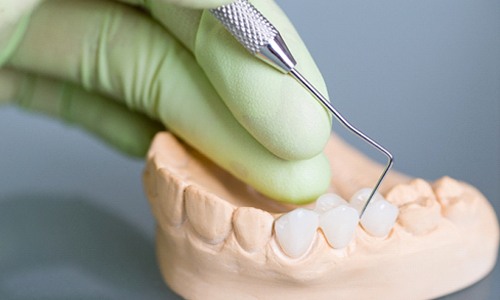 Dental bridges are one of the most utilized tooth-replacement solutions. The replacement teeth (also called "pontics"), literally bridge the empty space, giving this treatment its name. To secure the pontics in place, two dental crowns or dental implants are placed on either side of the gap. Since dental bridges are custom-made just for you, your restoration won't be obtrusive or bulky in any way. Instead, it will seamlessly blend in with your existing smile.
Types of Dental Bridges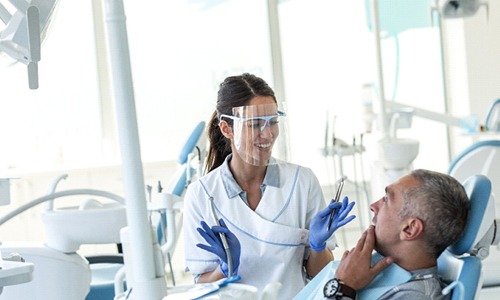 There are two types of dental bridges: traditional dental bridges and implant bridges. During your initial consultation, one of our skilled Webster dentists will sit down with you to learn more about your dental needs and determine which one is right for you. For now, you can learn more about the differences between the two right here:
Traditional Dental Bridge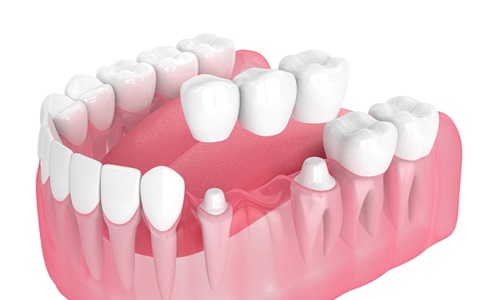 Traditional dental bridges replace one or more missing teeth with dental crowns and pontics. Although this does require the teeth adjacent to the gap to be altered, the improvement to your bite and smile will certainly be worth it.
Implant Bridge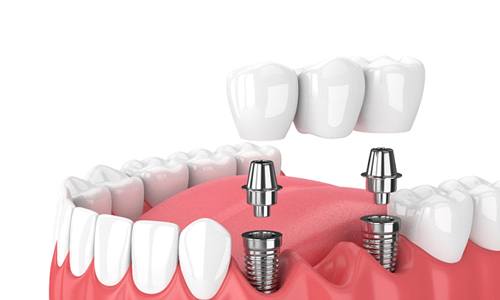 Like traditional dental bridges, implant-supported alternatives have the ability to address tooth loss. They are uniquely different, however, because two dental implants keep the restoration in place. Your surrounding teeth don't need to be altered in any way and the results can last for 20+ years with proper care!
The Benefits of Getting a Dental Bridge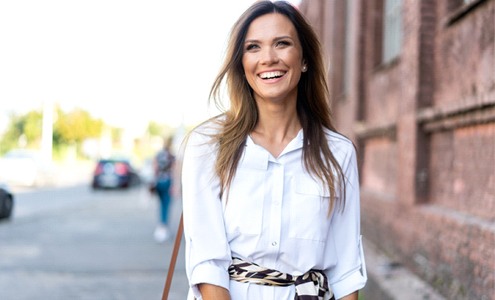 When you replace the gap in your smile with dental bridges, you can enjoy several benefits, including:
The alignment of your bite is preserved.
Brushing and flossing are easier, improving your oral health.
The results can last for 15+ years with proper care.
An improved bite and smile.
Easy oral hygiene regimen.
If you'd like to learn more about dental bridges and if they are the right tooth-replacement solution for you, then don't hesitate to contact our team today!