Porcelain Veneers – Webster, MA
Transform Your Smile in Just 2 Visits
Cosmetic dentistry has advanced exponentially in the last decade alone. Whether you are unhappy with the position, shape, or color of your teeth, there is a treatment available to safely and effectively leave dental flaws like these in the past. However, there is only one smile-transforming solution that is long-lasting and can address multiple aesthetic concerns at once: veneers. Now, you can transform your smile in just two visits! Keep reading to learn more or get in touch with our team today to schedule your initial consultation to discuss smile transformation with porcelain veneers in Webster, MA.
Why Choose Webster Lake Dental For Porcelain Veneers?
Personalized Treatment Plans
Late & Saturday Hours
Flexible Payment Options
Porcelain Veneers: What They Are and How They Work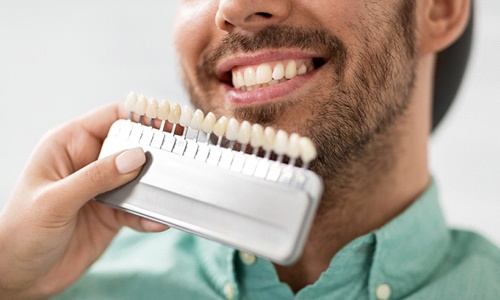 Veneers are thin shells of high-quality materials, like porcelain, that conceal everything from minor misalignment to permanent dental discoloration. To anchor them in place, our cosmetic dentist in Webster will first remove a sliver of your enamel, which will ensure the veneers don't look bulky in any way. From there, the lab artisans will get to work meticulously crafting your permanent set. In the meantime, you will be given temporary veneers to give them a "test drive" and make sure you like them. After a few weeks, you will return to our dental office so we can place them on your teeth. After making any final adjustments, your new and improved smile will be all set!
The Benefits of Choosing Porcelain Veneers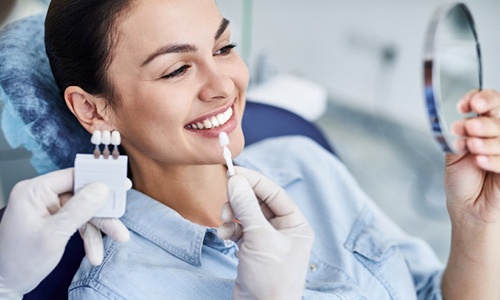 Year after year, veneers are one of the most sought-after cosmetic dental treatments. And it's not hard to see why! This smile-transforming solution comes with multiple benefits, such as:
Versatility – Veneers can be used whether you are interested in fixing one flawed tooth or undergoing a complete smile makeover.
Longevity – Unlike other cosmetic dental services, veneers can last for 20+ years with proper care.
Quickness – Instead of waiting months to see your results, you can use veneers to transform your smile in as little as two visits!
Customization – Since veneers are custom-made for your unique smile, the results can be as discreet or dramatic as you'd like.
How to Care For Your Porcelain Veneers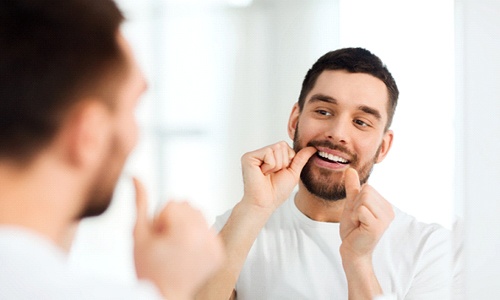 As mentioned above, veneers can last for decades with proper care. Fortunately, that task isn't too cumbersome since they can be maintained with many of the best practices you should have in place anyway, including:
Brushing your teeth for two minutes at least twice a day.
Treating flossing as important as brushing.
Using mouthwash regularly.
Visiting your dentist every six months for a checkup and cleaning.
Quitting poor dental habits, like smoking and nail-biting.
Limiting your sugar consumption.
Avoiding hard, sticky, or chewy foods that could damage your veneers.
Does it sound like veneers are the solution you've been looking for? Are you ready to schedule your initial consultation? If you answered "yes" to either of these questions, then don't hesitate to get in touch with our team today!