Tooth-Colored Fillings – Webster, MA
Effective & Virtually Invisible Cavity Treatment
Do you have a cavity that needs treated? You're certainly not alone! The CDC reports that about 26% of American adults have untreated cavities. Unfortunately, postponing getting the care you need puts you at a higher risk of a variety of serious oral health issues like a dental abscess! You can avoid needing root canal therapy or a tooth extraction by treating your cavity with a tooth-colored filling. Our high-quality fillings are color-matched to the natural shade of your enamel for effective and virtually invisible cavity treatment! If you have a cavity, give us a call today to schedule your next appointment!
Why Choose Webster Lake Dental For Tooth-Colored Fillings?
High-Quality Materials for Durable, Lifelike Results
Morning, Evening, & Weekend Appointments Available
We Accept A Variety Of Popular Dental Insurance Policies
What Are Tooth-Colored Fillings?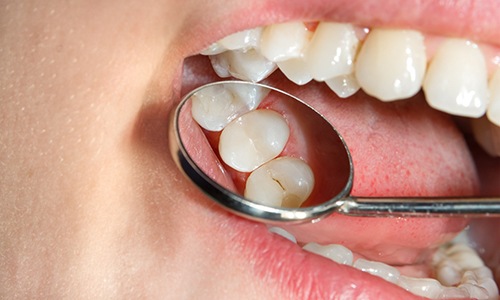 Your oral bacteria feeds on the sugars in the foods you eat and produces an acid as a byproduct. This acid burns through the enamel of your teeth, creating a cavity. Unlike other parts of your body, your enamel can't repair itself. In order to stop the decay in its tracks, restrengthen the tooth, and eliminate pain, the decayed enamel needs to be removed and replaced with a filling. In the past, fillings were made of various metals, creating a noticeable shiny spot in your smile that could harm your teeth in the long run.
At Webster Lake Dental, we use biocompatible tooth-colored fillings for optimal results. This composite resin is 100% metal-free and mercury-free, making it a much healthier option for your smile. What's more, we'll choose a color of resin that matches the shade of your natural pearly whites for virtually seamless cavity repair!
The Process of Getting a Tooth-Colored Filling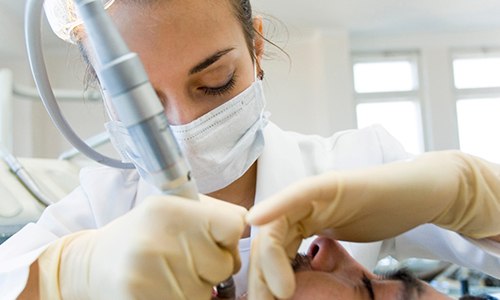 If you need a filling, we'll first numb your mouth with a local anesthetic. Once you're comfortable, we'll begin by removing the decayed tissue and thoroughly cleaning your tooth. As we select a color of composite resin that matches your smile, we'll apply a small amount of etching solution to your tooth to prepare it for the filling. Then, we'll carefully fill in the prepared area with the composite resin and shine a special blue light on it to harden it into place. From there, we'll polish it and adjust it until it looks and feels like a natural part of your tooth!
The Benefits of Tooth-Colored Fillings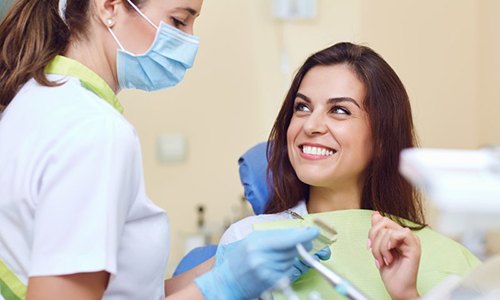 It's easy to see why tooth-colored fillings are the preferred cavity treatment. Compared to their amalgam counterparts, tooth-colored fillings offer benefits like:
Results that will blend in with your smile
Improved ability to seal out bacteria and sensitivity
Durable construction that allows for a long, reliable lifespan
A quick, easy, and simple treatment
An ideal choice for patients with metal allergies or sensitivities
If you currently have a cavity or silver filling, contact us today! We can help restore your smile so that it's looking and feeling its best once again.