Dental Implants – Webster, MA
Replace One or All of Your Teeth
Your first concern when it comes to tooth replacement will likely be to fill in the gaps so that you can eat, speak, and smile normally again. And as important as that is, it should be noted that traditional tooth replacements won't do anything about the missing root structure that was previously responsible for stimulating the underlying bone. Dental implants allow us to replace the entire tooth, roots and all, thus making them the only truly complete solution for replacing teeth. Give Webster Lake Dental a call today to learn more about the process of replacing missing teeth with dental implants in our Webster, MA dental office.
Why Choose Webster Lake Dental for Dental Implants?
Solutions for All Kinds of Tooth Loss
Entire Treatment Complete Under One Roof
An Experienced and Caring Dentist and Team
Benefits of Dental Implants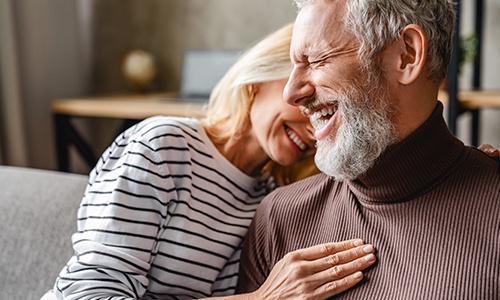 Dental implants are the only kind of tooth replacement that integrates with natural tissue to become part of the bone. Because of this, the treatment comes with many benefits that you won't see from other replacement options:
The implant posts will keep your new teeth in place at all times; you do not have to worry about dentures slipping.
Implants will help restore your jaw's lost biting force so that you can continue to chew all of your favorite foods.
The bone will be continuously stimulated by the implant posts, and blood flow in the area will resume, thus ensuring that your jaw gets the nutrients it needs to avoid bone loss. This helps maintain the natural shape of the jaw.
The implant posts will give the skin around your mouth some additional support so that it doesn't sag as time goes on.
Dental implants do not need to be replaced as often as other tooth replacements; their lifespan is usually anywhere between 25 years and a lifetime, meaning you can look forward to keeping your new smile for a very long time.
It is very easy to maintain dental implants with regular brushing and flossing.
Indications for Dental Implants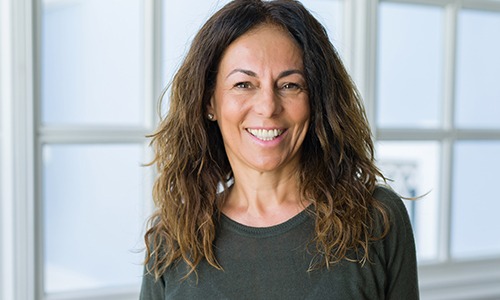 You're a potential candidate for dental implants no matter how many teeth you've lost. After we've confirmed that your jaw and gums are healthy enough for implants, the main question we'll need to answer is how many implant posts are required to address your specific dental issue.
Missing One Tooth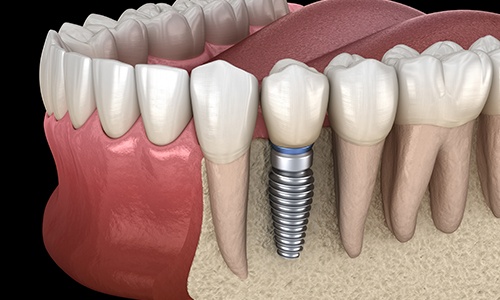 One dental implant can be placed in the gap where a tooth was lost. It normally takes a few months for the surrounding bone and gum tissues to fully heal, but once they do, we can go ahead and attach a dental crown to the post. The crown will be made out of porcelain and will completely cover the implant itself so that all anyone else can see is a dazzling new tooth.
Missing Multiple Teeth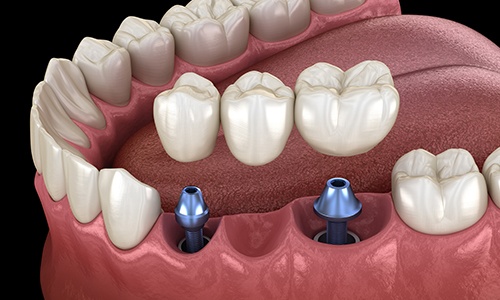 Another common implant treatment involves replacing several teeth in a row with a bridge supported by a pair of implant posts instead of natural teeth. This means that no existing tooth enamel has to be removed to make room for the restoration; the implants will hold the restoration on their own without the need to make any alterations to your actual remaining teeth.
Missing All Teeth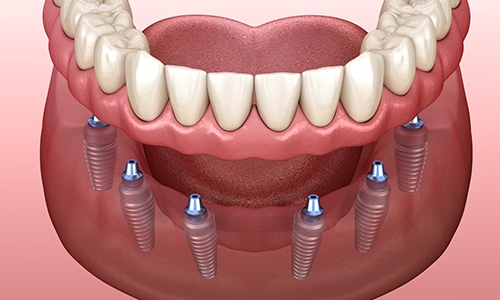 Are you missing multiple teeth that are located on opposite sides of the arch? You might consider getting partial dentures supported by dental implants. Of course, implants can also be used to support full dentures as well. When dentures have sturdy roots anchoring them in place, they're much more stable and can be relied on to chew even the most challenging foods. Some implant dentures are removable, but most are permanently fixed in place.
Start to Finish Convenience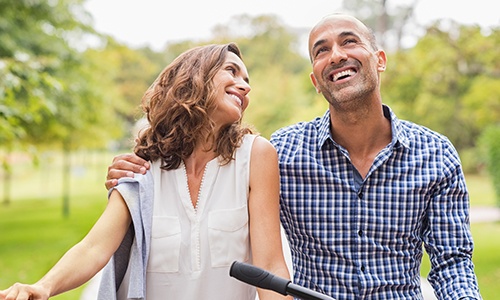 Our Doctors are trained and qualified to personally place and restore dental implants. This is a significant advantage for you as our patient; instead of going to multiple dental offices for different stages of the implant process, you can leave everything in our hands. Not only does this make the entire process much more convenient, but it's also a more efficient way of doing things overall, and it minimizes the chances of important details being lost in communication between dental offices. We know exactly what your smile needs, and we'll make sure it gets it.
Understanding the Cost of Dental Implants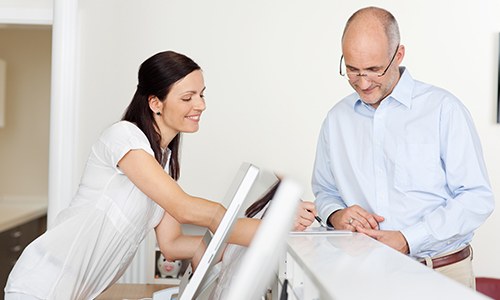 There is not a set cost for dental implants. Your treatment plan will be highly personalized based on your needs. It might include additional preparatory procedures such as periodontal therapy or bone grafts. Also, the number of dental implant posts and the type of restoration needed might cause the cost to go up; implant bridges tend to be more costly than individual implant crowns, for example. You will need to pay more for dental implants than you would for other tooth replacements, but it's important to note that implants are typically the far more cost-effective option since they're less likely to need replacement later.