Periodontal Therapy – Webster, MA
Give Your Teeth a Healthy Home!
Many people tend to be more worried about cavities than gum disease whenever they visit the dentist, but the gums are just as much an important part of your oral health. Unhealthy gum tissue can eventually lead to tooth loss, which is why gum disease can be dangerous if left unchecked for too long. At Webster Lake Dental, we are equipped with the latest treatments for stopping and reversing gum disease. As soon as you notice gum tissue that feels tender or looks swollen, call us right away for an appointment to receive smile-renewing periodontal therapy in Webster, MA.
Why Choose Webster Lake Dental for Periodontal Therapy?
Comprehensive Antibiotic Therapy Available
An Experienced, Detail-Oriented Dentist
A Friendly, Caring, Long-Lasting Dental Team
Scaling & Root Planing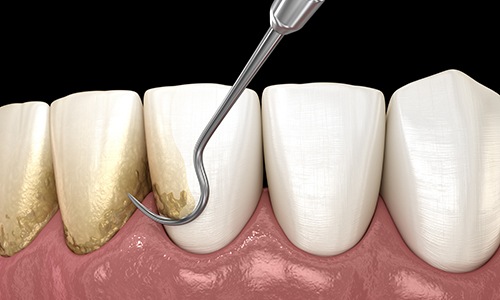 Scaling and root planing are part of the deep cleaning process that's usually necessary when gum disease has reached the advanced stages. You'll need to visit our dental office for scaling and root planing around three or four times every year so that we can keep the disease under control and encourage the mouth to heal properly. Scaling is the first step. We scrape away plaque and tartar deposits from beneath the gum line, thus reducing the presence of harmful bacteria in the gums. Then, with root planing, we simply smooth out the roots so that the gums can reattach to the surface more easily.
Antibiotic Therapy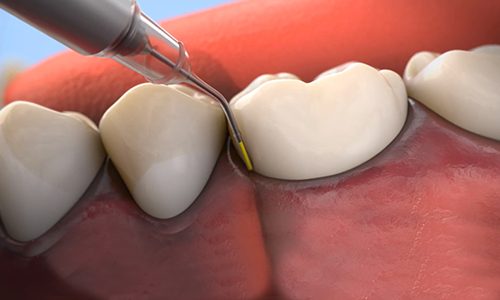 Antibiotics are usually used in conjunction with scaling and root planing; doing so often aids in the reduction of periodontal pockets. The antibiotics will be placed in the pockets that have formed between the teeth and gums so that they can directly fight any bacteria that we were unable to reach with the scaling process. The active ingredients in the antibiotics will be released slowly over time to break down any remaining bacteria. One of our main goals is to minimize the risk of a new infection occurring after we've already performed periodontal therapy.