Preventive Dentistry – Webster, MA
One-Stop Preventive Dentistry for Your Family
When striving to provide a complete menu of dental services for Webster families, naturally our dental office wouldn't be complete without quality preventive dentistry. Stopping the small dental problems now is crucial for protecting your teeth from tooth decay and gum disease over the years. You'll also find other treatments at Webster Lake Dental designed to keep your family's smiles as clean and healthy as possible. If you've been looking for a family friendly dental office for regular dental cleanings, don't waste any more time; give Webster Lake Dental a call today to learn more about us and to set up your first appointment for preventive dentistry in Webster, MA!
Why Choose Webster Lake Dental for Preventive Dentistry?
A Dental Office That Welcomes Families
One Location, All Basic Dental Services
Skilled Dentist with a Long-Term Team
Dental Checkups & Teeth Cleanings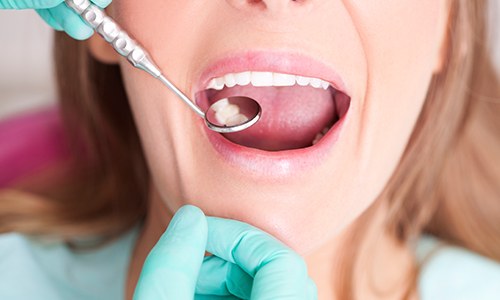 Patients of all ages should have their teeth examined and cleaned at least twice a year. Each checkup involves looking for warning signs of dental decay and infection on the teeth, gums, tongue, throat, cheeks, and other parts of the mouth. Also, if we find any plaque and tartar in the spots where you haven't been brushing very well, we will remove them to prevent decay and infection over the long term. We may also ask a few questions about your brushing and flossing habits and give you some advice on how you can improve your oral care routine.
Nightguards for Bruxism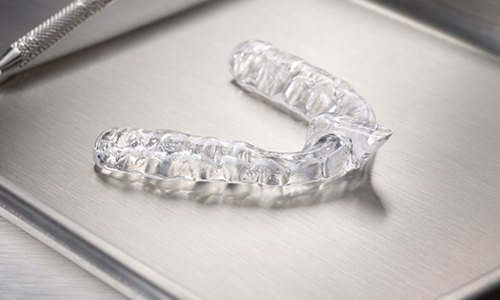 If your teeth have been more sensitive than normal and you've been regularly waking up with a sore jaw, you might be unconsciously grinding and clenching your teeth at night. The most reliable way to stop further damage that could result in a dental emergency is a custom-made nightguard. You can buy nightguards over the counter, but the ones that we provide will be customized to fit your mouth exactly for the best possible protection as well as improved comfort.
Oral Cancer Screening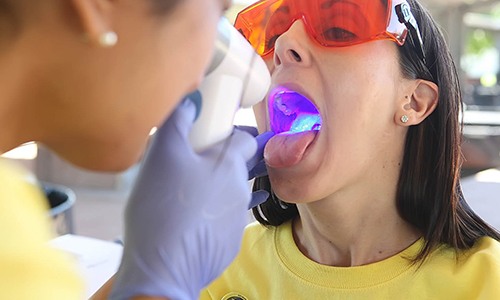 One person dies of oral cancer every hour. To improve your odds of survival, you'll want your condition to be diagnosed in its very earliest stages. We can check for the warning signs of oral cancer during your regular checkups. We'll look out for oral sores, red and white patches inside the mouth, and other worrisome warning signs. Depending on what we find, we might need to make arrangements for a biopsy to be performed.
Fluoride Treatment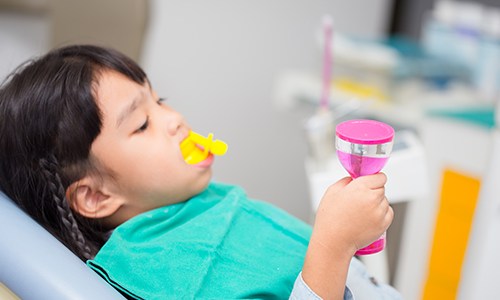 When we recommend oral hygiene products to use at home, we always make sure that they contain fluoride, an important mineral for keeping the tooth enamel healthy. We also use fluoride treatments in our dental office to strengthen your teeth and improve the protection they provide until your next appointment. Fluoride treatments can be completed in just a few minutes and can greatly lower the risk of cavity development between dental visits. We'll also gladly recommend dental products that can make a difference in your daily oral hygiene routine.
Family Dentistry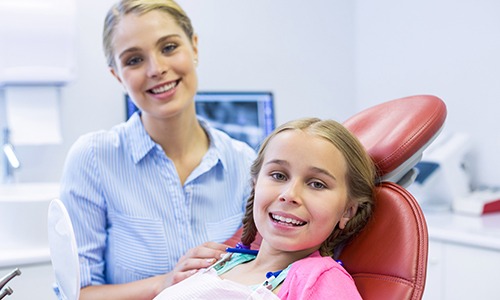 Do you often get overwhelmed trying to set up separate dental appointments for the entire household? Having a single family dentist can make getting the care everyone needs much easier to manage, and it can make your schedule a lot lighter. Call us right now to set up an appointment for all of your loved ones on the same day.