General Dentist
Get to Know
Dr. Oliver Carvalho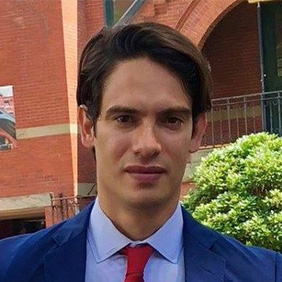 Dr. Oliver Kinger Carvalho completed his Doctor of Dental Surgery in Rio de Janeiro, Brazil in 2009.
He has participated in research for oncology patients undergoing radiotherapy of the head and neck, treated and managed potential deleterious effects caused by radiation, promoted awareness of routine cancer screenings, and overall, optimized patients' quality of life. While in Brazil, he completed 18 months of Postdoctoral residency in Oral Surgery- attending to polytrauma patients at the Hospital Estadual Azevedo Lima (HEAL) Trauma and Emergency Center.
Dr. Carvalho then dedicated the next three years to earning his Postdoctoral/CAGS residency in Orthodontics and Dentofacial Orthopedics; eventually receiving a special nomination in Brazil as court expert Forensic Orthodontist for the state of Espirito Santo in 2014. After returning home to Boston, he was accepted into Boston University Henry M. Goldman School of Dental Medicine where he obtained his Doctor of Medicine in Dentistry (DMD) degree, Advanced Standing, with High Honors and Distinction.
Currently, his work focuses on advanced surgery and implantology, full mouth rehabilitation in advanced prosthodontics, pre-prosthetic surgeries, esthetics, and endodontics.
As a clinician, Dr. Carvalho learned the importance of creating closer interpersonal relationships with his patients, understanding the many different backgrounds and nuances that make everybody unique. A primary philosophy of his is no matter where someone is from, the way they tell their story can make all the difference in understanding what is optimal for their individual care.
Outside of the office, spending time with his family is invaluable to Dr. Carvalho. He enjoys their late afternoon walks together.
Dr. Carvalho is currently a member of the World Federation of Orthodontists (WFO), the American Association of Orthodontists (AAO), American Dental Association (ADA), Massachusetts Dental Society (MDS), Brazilian Association of Orthodontics and Dentofacial Orthopedics (ABOR), and the Brazilian Dental Association (ABO).