Experienced Webster, MA Dentist
Get to Know
Dr. Kelly Ginnard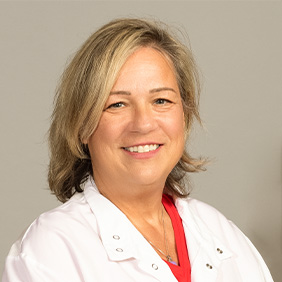 Dr. Kelly Ginnard has been practicing dentistry since 1991. Dr. Ginnard was born in Cleveland, Ohio, but grew up in Salem, NH. She graduated from Salem High School in 1983 and went on to earn her bachelor's degree in Chemistry from Case Western Reserve University in Cleveland, Ohio. She then attended Tufts University School of Dental Medicine where she earned her degree in 1991.
Her favorite part about dentistry is being able to make the dental experience more enjoyable for her patients through a relaxing and fun demeanor. She worked in pediatrics for nine years before opening up her own general practice in Manchester, NH in 2002. She was named one of the top dentists in NH by New Hampshire dental magazine. Dr. Ginnard strives to make dental visits stress-free for all ages through a relaxed, carefree approach. Her ultimate goal is to provide the best dental care to her patients.
Aside from practicing dentistry, she loves art, travel, learning about other cultures and countries and visiting the beach.